VaLoo is exhibiting at Olma from October 12 to 22. The exhibition shows how nutrient and water cycles can be closed in Switzerland.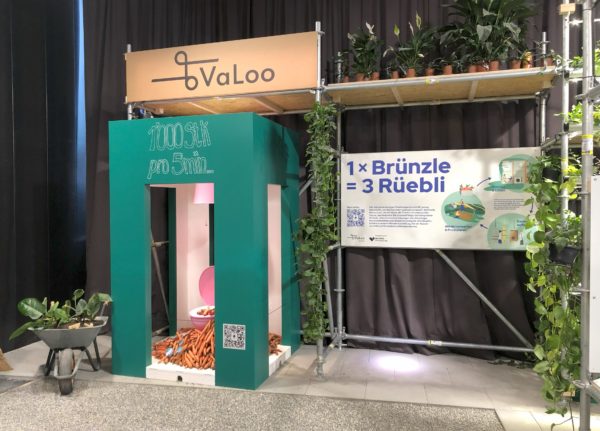 The efficient use of resources is becoming increasingly important in Switzerland, too, as climate change, water scarcity, eutrophication, urbanization, heat stress, loss of biodiversity, fertilizer shortages and environmentally harmful fertilizer production pose major challenges for society. With the "Carrot-Loo", VaLoo is therefore drawing attention at Olma to the great potential of circular sanitation systems. For each urination, enough nutrients are excreted to produce three carrots. The Olma appearance is the forerunner of the touring exhibition "Flushlight", which will start in spring.
Don't miss the start of the exhibition and subscribe to our newsletter.